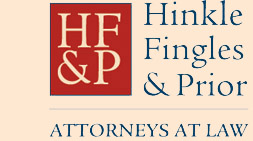 Hinkle Fingles & Prior is proud to be working with
Autism New Jersey
to provide a three part webinar series on Adult Services. These webinars will help families prepare for the transition to adulthood and address important topics such as accessing services, funding, entitlements (Medicaid, SSI, etc.), and guardianship and estate planning issues. A must for any family with a child 16 or older.
April 23 7-8:30 PM — Accessing Adult Services;

May 21 7-8:30 PM — Medicaid, SSI and Other Important Entitlements; June 18 7-8:30 PM — Guardianship and Estate Planning.
Click here to register
.
Our entire practice focuses on serving people with disabilities and their families.
Attorneys at Hinkle, Fingles & Prior
have over 70 years of combined experience providing specialized legal services to families of children and adults with a wide range of disabilities and seniors. We have argued many of the precedent setting cases affecting people with disabilities in New Jersey and Pennsylvania.

New Video Advocacy Series
In partnership with ASAH, a statewide network of more than 135 approved private schools serving students with disabilities, Hinkle, Fingles and Prior announces a series of short videos to help families understand complex areas of special education and disability law that tend to cause the most confusion.
Click here to view the series now.

Services Across the Lifespan
We provide legal and advocacy support to ensure that your loved one with a disability receives needed services across the entire lifespan, from Early Intervention

services and Medicaid funding, to special education, to adult services, to guardianship and Special Needs Trusts.
If You Need Help with...
Special Education
Guardianship
Special Needs Trusts
Estate Planning & Administration
Adult Services
Medicaid
Health Care
Elder Law
Call Today
(609) 896-4200 in New Jersey, or
(215) 860-2100 in Pennsylvania

Or
click here to contact us by email
now.